7. Orlando Cabrera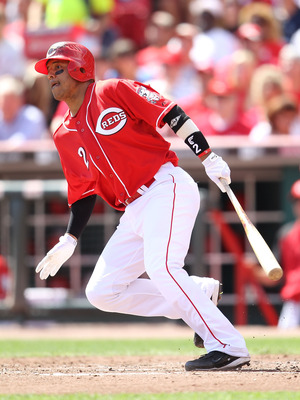 Andy Lyons/Getty Images
Orlando Cabrera is a solid option for a team looking for a backup shortstop. Buster Olney of ESPN.com reported that the Twins might view Cabrera as an upgrade over Alexi Casilla on a cheap, one-year deal.
In 2010, Cabrera hit .263, with four home runs and 42 RBIs for the Cincinnati Reds. He is a little guy who swings hard and has a little bit of power.
8. Hank Blalock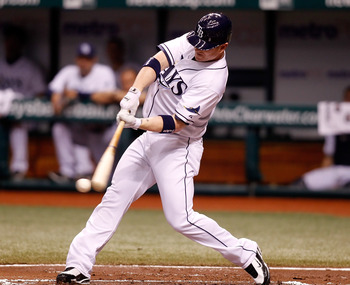 J. Meric/Getty Images
Blalock did not do well in 2010, and the Rays took him out of his misery. When Gabe Kapler came off the disabled list, Blalock was given the boot from Tampa Bay.
2009 was a little better for the designated hitter. That year, he mashed 25 home runs, but he hit just .234.
Not much has been reported about Blalock this offseason. Any American League team in desperate need of power might want to give him a minor league deal and a shot to bounce back.
9. Joe Crede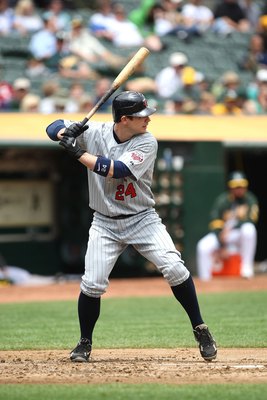 Jed Jacobsohn/Getty Images
Crede is ready for a comeback after sitting out 2010 following back surgery, according to Scott Merkin of MLB.com.
"He's healthy, ready to go and he's going to continue his career. He's ready to come back and play," agent Scott Boras said.
In 2009, Crede hit .225, with 15 home runs, but has hit as many as 30 home runs in a season.
Merkin also said that Crede is a bargain at third base, but is a poor bet to stay healthy. Still, he could be an adequate regular.
10. Eric Chavez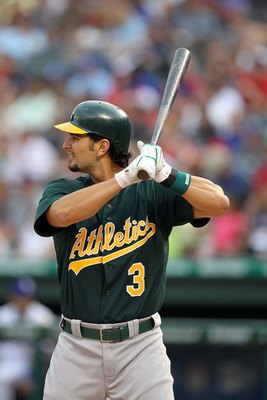 Ronald Martinez/Getty Images
According to the Dodgers' MLB.com website, Los Angeles has considered signing Eric Chavez.
In recent years, Eric Chavez has been plagued with injuries while playing for the Oakland Athletics. Once a potential superstar third baseman, Chavez is now looking for a change of scenery.
If a team can sign Chavez to a minor league contract at or near the minimum, this would be a low-risk solution.
At 33, he might have a little bit left, so why not take the chance on this rag-tag misfit if the philosophy worked in 2010 for the San Francisco Giants?