Since I started this blog, I aimed to create a baseball forum where fans can talk and debate about the game. In order to enhance interactivity with my readers, I am opening my mailbag to your questions, comments, and feedback. Your e-mails may be posted on my blog along with my answers to them. I will try to post a mailbag blog entry once per week, depending on the volume of e-mails I get.
Click
here
to send an e-mail to my mailbag. I look forward to answering your questions, as I enjoy interacting with my readers and talking baseball.
Also, don't forget to follow me on twitter
@vintalkingiants
.
...
Here are some Giants news and notes. Click on the hyperlinks below for more information.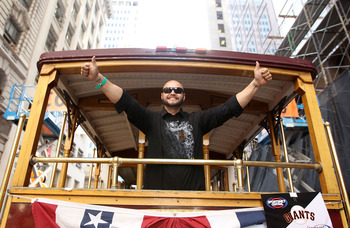 Giants ink Jeff Suppan to a minor league deal.
Giants sign Andres Torres to one-year deal.
Giants avoid arbitration with Javier Lopez.
Giants make Casilla deal official.
Ross, Sanchez, and Ramirez back for 2011.