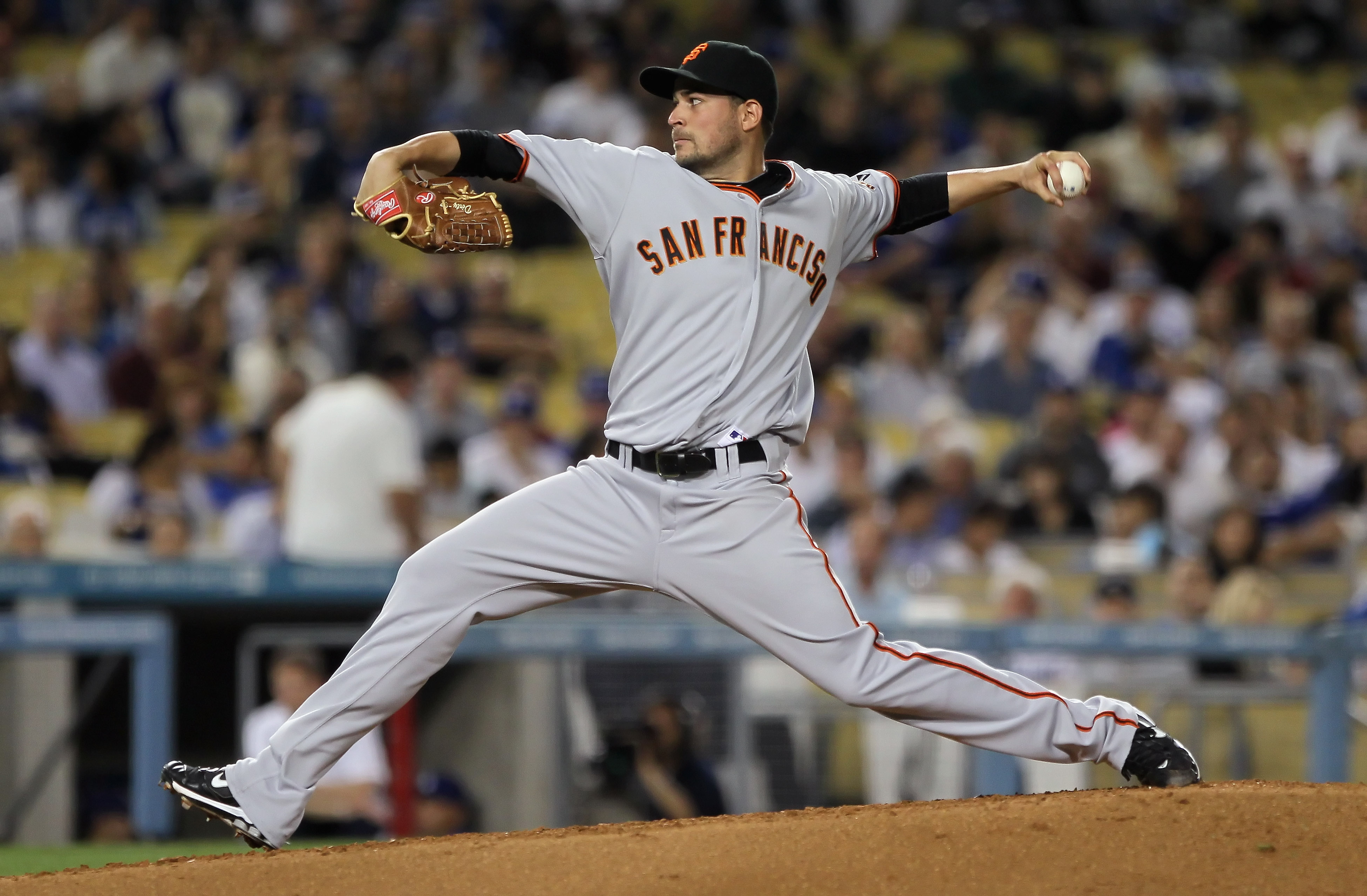 LOS ANGELES -- The Giants have a scheduled off-day Monday in San Diego. The word "scheduled" should be emphasized.
...
...
There is no way around it tonight. The Giants were just awful defensively once again, committing two crucial errors -- their fifth in two games.
The Pablo Sandoval play I completely get. It is a do or die play where you have no time to set your feet, no time to think, and no time to get a good grip on the ball -- it is just get ball and throw. Errors will happen.
The Jonathan Sanchez play off the bat of Hector Gimenez was inexcusable. Sanchez had time to set his feet, glove the ball, grip the ball, and throw to first for the out.
If Sanchez does what he is supposed to do, the inning is over and the Giants may have just won 3-2. Not a good two days for the defending world champions.
The great thing about baseball is tomorrow is a new game -- a new try for a win. What makes it better is the quick turn around time -- the Giants play at 1:10 p.m.
For those who want to panic, it was last August were the Giants struggled in all facets of the game.
They could not hit. They could not pitch. They lost their ability to play decent defense. Still, they did not panic after their losing month, and the rest is history.
Sleep well, San Francisco. The moment where the Giants slap hands in celebration at the conclusion of the game will come soon enough.